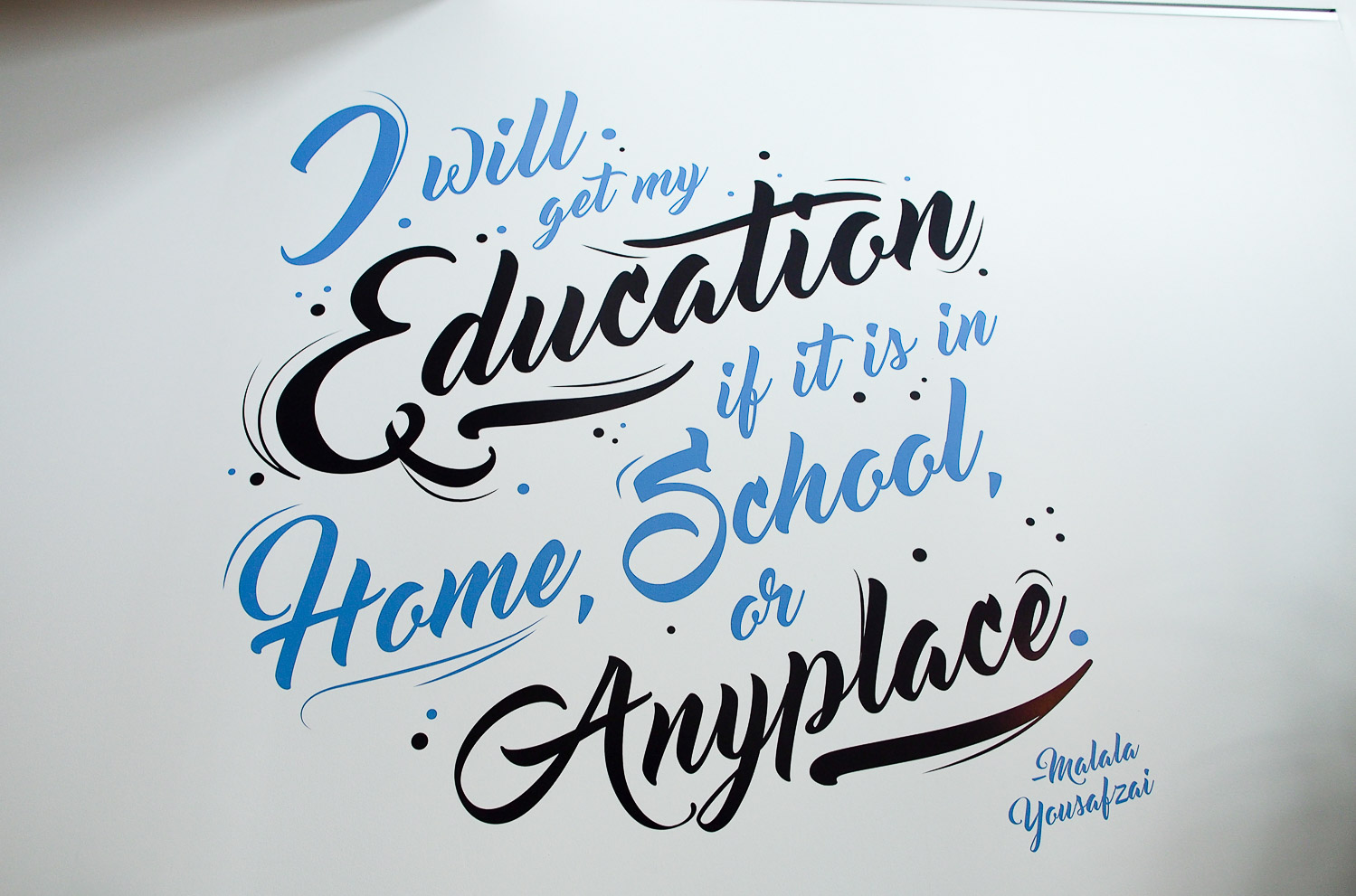 With the help of an Océ Procut machine Tint Design offers an advanced in-house design and precision cutting service. By using the large format cutting and routing machine they are able to create functional and decorative film and various substrate solutions, that can be formulated for any surface suitable for application. Designers can create appealing walls or partitions of colour and texture that create privacy, but allow adequate light to interiors.
The advanced flat-bed machine has a variety of cutting and routing options that allows for clean precision cut edges of almost any shape or scale design, from a number of vinyl, wall graphic and rigid-media products such as frost and solar film, coloured vinyl film, and acrylic, acoustic, timber or composite aluminium panels.
The benefit of being able to precision cut stencilled graphics or artwork from vinyl or frosted film and rigid media is that the applications extend to signage, warning decals, 3D relief designs, decorative features and room partitions. Precision cut also makes an ordinary frosted fitout more impressive by working with it as a design feature using either simple frosted panels of glass for privacy to intricate stencilling designs for maximum decorative effect.